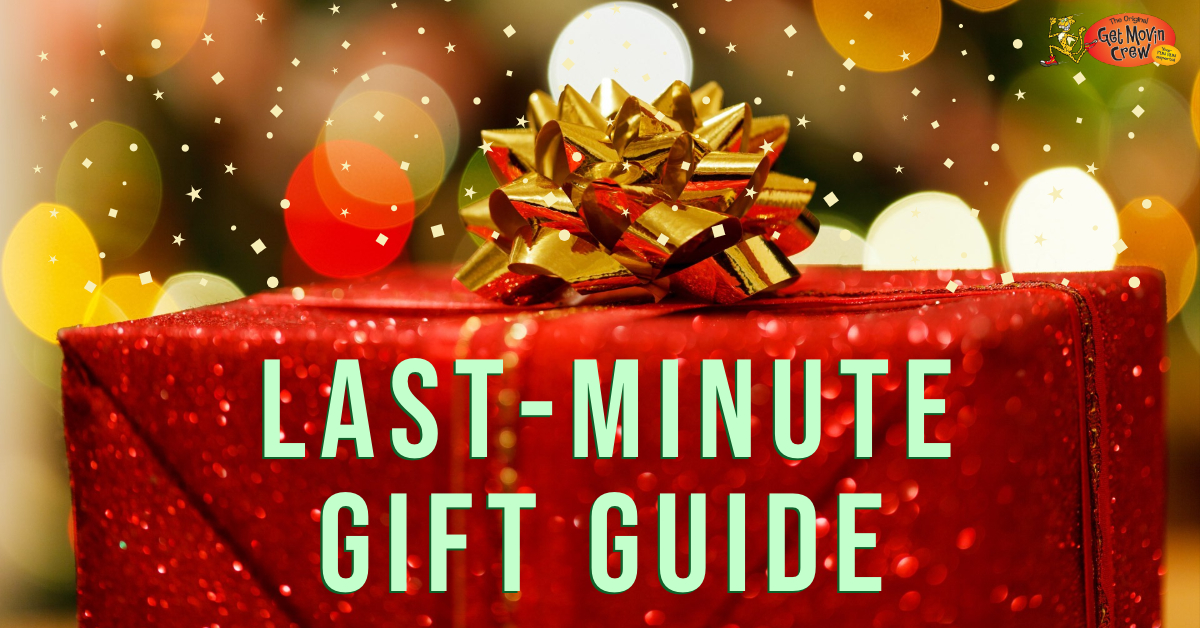 So, there's this holiday called Christmas and it's coming up fast. Which means you might be looking forward to a little vacation from the office, some delicious holiday fare, classic Christmas movies and spending time with extended family. But, it may also mean that you're scrambling to get all your gift shopping finished. Rather than throwing some socks in a box and slapping a bow on it, why don't you check out these helpful gift ideas?
Plus, we've tried to find gift ideas that are great alternatives to the run-o'-the-mill video games and other electronics that keep kids glued to the screen rather than up & exercising the body and mind.
So, check 'em out and get to grabbin' those gifts before the 25th arrives!
Gifts for the Creative Kiddo
You know the type: the child who doesn't understand why it's bad to draw on walls and thinks playdough is a healthy food group. Not just any old toy off the shelf will do, these kids need toys that will stimulate the imagination and encourage them to express that inner creativity. That's why these gifts are great for providing a fun (and clean) outlet for the creative kiddos in your life!
Gifts for the Sports Fanatic
No, we're not talking about the uncle that screams at the TV during football games. We're talking about the kid that has done it all: baseball/softball, football, tennis, soccer, you name it. To encourage this active lifestyle, get your sports fanatic a gift that keep them movin' and having fun!
Gifts for the Little Genius
Some kids just love putting their mind to work, but too often this capacity for learning is stifled by the distractions of TV
and video games. This holiday, give the little genius in your family some great educational games that put a fun twist on math, science and literacy!
Gifts for the Nature Nut
Know a kid who can't get enough of the outdoors? Winter might be a difficult season to get your kids outside (check out a past blog post for fun ideas on this topic), but that doesn't mean you can't give your Nature Nut something to look forward to when the snow thaws and Mother Nature wakes up from her frosty slumber!
Gifts for the Future Chef
Most kids leave the cookin' to mom and dad, but some prefer to get in the kitchen and take part in the action. If you've got a future chef to shop for, then these gift ideas are the way to go. Plus, these offer great opportunities to teach your kids about healthy eating!
Gifts for the Musical Munchkin
We know what you're thinking and, no, we have not included a drum set on this list (we got you, moms and dads).
Although, purchasing a set of headphones probably isn't a horrible idea if you've got a musical munchkin. Check out these gift ideas and get your rhythmic kids what they really want this year.
Gifts to Help Your Kids Get Movin'
Let's end with a gift category that is near and dear to our heart here at The Get Movin' Crew! These gifts are made to encourage kids to get up and get active. Great for all ages, these gifts will set you apart as the guy/gal who went the extra mile this Christmas!
Share:
Share Category "Moms & Dads":