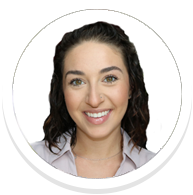 Accounting Coordinator
Why I love Get Movin'
and my role in helping schools
Get Movin' has been the most rewarding company I have gotten the opportunity to work for. Everyone here is extremely passionate and driven to help schools. The best part of what I do is doing analyses to see where we can improve and give schools the best fundraisers. I love telling people about my job because we get kids involved so they have a healthy, fun way of reaching a goal.
My background with school parent groups or event style fundraisers
While I have not yet had the pleasure of volunteering on a school parent group committee, I'm excited to grow with Get Movin' and learn more about how we can help. I remember when I was in school my favorite fundraisers were the fun runs because they were exciting, and I didn't have to sit in a classroom. Knowing that I help bring kids that joy makes me love my job even more.