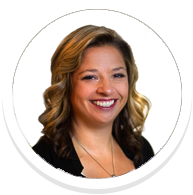 Personal Event Coach
Why I love Get Movin'
and my role in helping schools
I found out about The Get Movin' Crew from one the of teachers at my kids schools. I liked working with them through the school so much I asked them if they had any openings! I am so excited to help other schools the way The Get Movin' Crew helped out at my own children's school. Everyone at the company is amazing and I couldn't be happier to be helping schools raise money.
My background with school parent groups or event style fundraisers
I have always loved helping out at my kids schools and their sports teams. I volunteer for everything, from volunteering in the classroom, to being on the schools PTSO board, to coaching a team, to organizing fundraisers for teams. I have helped organize the Walk A Thon at the school for the last couple of years. When we found The Get Movin' Crew it made the walkathon so much easier, especially for someone doing it by themselves.