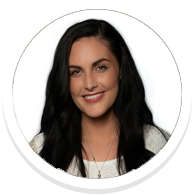 Technology Coordinator & Graphic Design Specialist
Why I love Get Movin'
and my role in helping schools
I love Get Movin' because we are more than just a fundraising company. We are a team devoted to helping schools improve in the most efficient and healthy way possible. I am helping schools by testing our online system to make sure everything is user-friendly and functioning for our clients.
My background with school parent groups or event style fundraisers
When I was growing up there was nothing like the Get Movin' Fundraising service. Through promoting healthy and easy fundraising it is amazing to see what schools are capable of. This cause is so much more meaningful than selling candy bars. Our online donation process makes it personalized and fun!