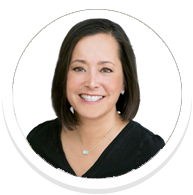 Personal Event Coach
Why I love Get Movin'
and my role in helping schools
I love helping PTOs with fundraisers that the whole school community - parents, family members, teachers, and especially the kids - can get behind and excited about. When the kids are involved, it always becomes PTOs most successful fundraiser! And the bonus: it gets the kids MOVIN'!
My background with school parent groups or event style fundraisers
I became involved in my son's school parent organization 7 years ago and have been a board member, chairing fundraising events as well as school enrichment programs since the beginning. My goal every year is to raise more money so that we can continue to give back to the teachers and school, enriching the education of my children and their classmates. I hope to be able to help my customers do the same in their schools!