Your Online School Fundraising Solution
Donation Software & Expert Coaches to Take Your Fun Run or Athon to the Next Level!
Movin' Up + Movin' Forward!
The same FUNdraising Experts with a brand new look!
Over the past 12 years we have seen incredible growth as more and more schools team up with us to raise and keep MORE. Due to this expansion, we have decided it's time to refresh our look and update our name to better reflect our services. We are excited to announce that our new name starting this year is...
Get Movin' - Your FUNdraising Experts
As we transition to our new name and logo you may see the old name pop up here and there. Please know that we are busy updating all of our content to reflect our fresh new look!
Parent Login
Need to register your student for a school fundraiser?
It's easy to get registered! Click the gold star to create your parent login, then add your child to their school fundraiser to create a student fundraising webpage. While you're logged in, you can monitor your child's donations, thank their online donors and see ways to stretch your child's donation dollars. Student webpages are secure and easy to share. Additional help and tips can be found on our Parent Tools page.
Why Schools Team Up With Get Movin'

You Raise It,
You Keep It
Our clients keep an average 95% of what they raise and they keep 100% of all in-school (cash/check) donations.

Interactive Database to
Fit Your Needs
Our online donation platform has personalized student webpages, easy share tools, encrypted security, and the ability to track your progress with a click of a button.
How Will You Get Movin'?
We know that putting on a successful fundraising event is not rocket science; any motivated team can pull it off. But, we also know that motivation alone won't cut it: You've got to have the technology, the tools and the experience to make sure your fundraising efforts pay off. That's what we're here for.
Schools that have previously done their own Fun Run (or other athon fundraiser) average raising 2 to 3 times more the first year teaming up with us.
The possibilities of event-style fundraisers are endless. If you can dream it, Get Movin' can help make it a reality!
Fun Runs / Run-athons / Jog-athons / Walk-athons
Read-athons
Dance-athons
Spell-athons
Hit-athons
Math-athons
CrossFit-athons
Olympic-athons
Helping Schools Raise (& Keep) More Since 2007

$120
Average $ Raised per Student Webpage
75%
% of Schools Who Have Reached (or Exceeded) Goal

$16,028
Average Raised Online per School w/ at least 500 Students
5,318
# of Events Hosted Using Our Online System
Free Tour of Our Online Platform
Make an educated decision about our services by taking our quick and free online tour. A real person will walk you through our system and answer your questions. Reserve approximately 15 minutes to get this behind-the-scenes access. We can do the tour one-on-one or as a group presentation to your board/team members.

I cannot tell you how much I LOVE this site! We raised almost $5,000 yesterday alone! - Cunningham Creek Elementary, St. Johns, FL
Testimonials

Our teachers really enjoyed the classroom web pages and it was exciting to see them getting involved! Overall, after years of chairing our jog-athon and manually doing everything, having the online part simply took the load off and running it was so much easier. It was a huge bonus that we netted $16,500 more than last year!!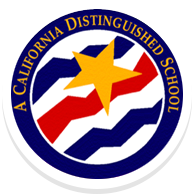 Scripps Elementary, San Diego, CA

Having a coach made a HUGE difference! Being able to ask questions, having goals throughout pledge period, and words of encouragement made a big difference. We also loved the ease of database, there were no problems and it was very user friendly. We loved complete control. We used your ideas but added our spin to make it our own. We'd like to rebook now for next year.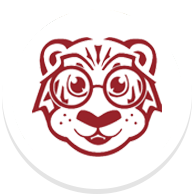 Barkley Bridge Elementary, Hartsville, AL

Addictive is the right word for checking our school pledge meter! The database is WELL worth the fee that is charged by TGMC! It tells you EVERYTHING that you want to know about your fundraiser! Our principal was skeptical at first but now he loves it! Everything is coming together...Our school is rockin' the donations!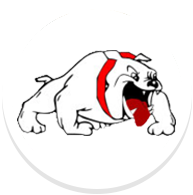 Royal Oak Middle School, Royal Oak, MI