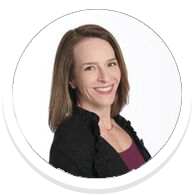 Personal Event Coach
Why I love Get Movin'
and my role in helping schools
I most enjoy supporting my clients in their efforts to bring increased income to their schools. First time clients can be shocked at the untapped potential in their communities and it's great fun to see that potential brought to light. I'm a data-junkie and I love tracking early numbers and explaining to event coordinators just how high we can go when marketing and promotions are focused for ultimate success.
My background with school parent groups or event style fundraisers
I was first involved with The Get Movin' Crew as fundraising chair at my kids' school; in which we grew our Fun Run 3-fold in 3 years! During those years I also served as PTA President and Treasurer, allowing me much experience in the challenges and benefits of being directly involved in non-profit governance.