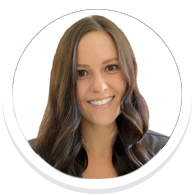 Why I love Get Movin'
and my role in helping schools
The team we have here at Get Movin' is thoroughly all in it together, and I am very privileged to be a part of it. We all work with one another as a team to make sure each and every one of our schools have the best experience. As a support team representative it is my role to make sure every parent, donor, chairperson and/or teacher have a positive and user-friendly experience. Talking amongst all of these different users, allows me to learn about all of the beneficial impacts these fundraisers have on each school.
My background with school parent groups or event style fundraisers
Since joining Get Movin' Fundraising in 2020, I have had the privilege to be a part of continued technological advancements and extensive creativity that both support all different event style fundraisers. As a young parent of children going to school in the future and a Get Movin' Fundraising employee, I have seen how important having a good parent group is to both a school and the community as a whole. Fundraising has become crucial for many schools and organizations, and the parent groups are what help make fundraisers successful.