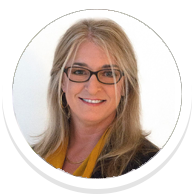 Team Leader & Chief PEC Coach
Why I love Get Movin'
and my role in helping schools
I love Get Movin' Fundraising because they simply put the school's best interest above the company. Every single decision made internally is always about putting the school first whether it's a customer service issue or most importantly pricing our system as low possible. Get Movin' Fundraising is truly dedicated to creating an intuitive, low priced online platform that exceeds our schools' expectations in all categories.
My background with school parent groups or event style fundraisers
Prior to working with Get Movin' Fundraising, I volunteered in many capacities on the PTA/PTO boards of my children's different elementary schools spanning 12 years. Of the nine years I've been with Get Movin', I've had a few different roles. I've been crew leader at hundreds of fun runs being on hand to witness the excitement of students, parents, and faculty. While being a crew leader at fun runs, I also coached/trained new and returning schools on our platform across the US. We don't like to call ourselves a "sales team" and, instead, focus on "sharing" our platform with schools. Our platform naturally sells itself. We're not an aggressive sales company and we pride ourselves on our no pressure approach setting ourselves apart from other highly aggressive school based sales companies. While sharing and coaching our schools, I've helped them raise millions each year across the US for all types of schools i.e. private, public, rural, urban … you name it, we're a perfect for all schools!