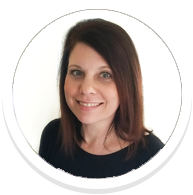 Why I love Get Movin'
and my role in helping schools
I love my role as a Senior Financial Analyst at Get Movin' Fundraising. I am so proud to be part of an organization that promotes a healthy way to fundraise. It is extremely rewarding to be part of a company that provides an online platform that is personalized and easy to use, while at the same time allowing the school to keep the highest percentage in fundraising today.
My background with school parent groups or event style fundraisers
As a parent of elementary age children I have been involved in school events and fundraising. I have been able to see 1st hand the amazing things that can be done for our children with the funds that are raised. I understand the hard work and time it takes to organize and implement a fundraiser.