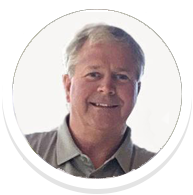 Personal Event Coach
Why I love Get Movin'
and my role in helping schools
I love working with TGMC because it allows me to teach schools how they can raise more money by doing a few little things on their own, rather than paying someone else to do it. My chair-people take ownership, and feel proud of what they did for their school when they are done.
My background with school parent groups or event style fundraisers
I have been in fundraising for 35 years and remember working with elementary schools on their first fundraiser ever. I would just ask "what could you do with a few thousand dollars to spend at your school? Let me show you how to raise it." Since joining TGMC, I've helped schools raise and keep over $1,000,000 in 1 year for the first time ever!