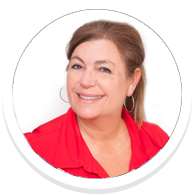 Get Movin' Marketplace Coordinator
Why I love Get Movin'
and my role in helping schools
I Love working for Get Movin' Fundraising and getting involved with helping schools raise money! I have 4 kids of my own that are older now and would have loved to have had the tools that Get Movin' has to offer when they were young. My role as the Marketplace Coordinator is a very rewarding job! I get to share fun incentive ideas with schools and find all the new trends for future incentive ideas.
My background with school parent groups or event style fundraisers
I have been working with school parent groups for many years. I was a Girl Scout leader for 6 years. I also was a PTA member and participated in many fundraisers when my kids were little for sports and school.