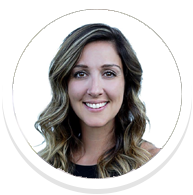 Personal Event Coach
Why I love Get Movin'
and my role in helping schools
My favorite aspect of working for The Get Movin' Fundraising is being able to empower parent groups, teachers and staff members so they are able to host completely customizable events that fit their needs. The amount of money that we are able to raise and put back into our schools makes me smile with each event we get to be a part of. I take great joy in being an advocate for our schools and the students in them. Get Movin' Fundraising has given me a career doing what I love and shares my values and beliefs in raising money to create strong innovative learning environment for our students.
My background with school parent groups or event style fundraisers
As a mom of 3, I have been involved with parent groups for over 10 years. Over the years, I have experienced a variety of fundraising efforts and have gained valuable knowledge on what works and what doesn't. I have worked with PTAs and Booster clubs at the elementary, middle and high school level. Working for Get Movin' Fundraising has allowed me to use my personal experiences to help schools throughout North Carolina and South Carolina experience the same type of success that I have seen in my own community.