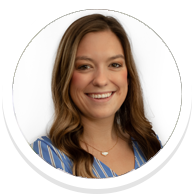 Support Team Supervisor
Why I love Get Movin'
and my role in helping schools
Get Movin' is such a great company to work for. It is full of likeminded team members with one common goal, to have a positive impact on schools of all kinds! My job as the Support Team Supervisor is to make sure that all of our users are having a positive experience with our system and services. If you have any questions about our new donation platform FundHub, I'm your girl!
My background with school parent groups or event style fundraisers
I have had the pleasure of seeing Get Movin' grow from the very beginning. I began my journey with them back when we were a Full Service Fun Run company. I started off as a Crew Member and was promoted to Crew Leader after a few seasons. As the dynamics of the company changed, I was eager to change with it. Nothing gives me a better feeling than working for a company where I know I am making a difference not just within Get Movin', but for schools across the country.