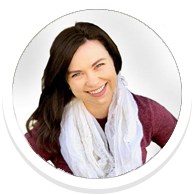 Content Developer & Social Media Manager
Why I love Get Movin'
and my role in helping schools
The Get Movin' Crew offers schools a chance to break out of the mold of traditional fundraising and give their students a fun, healthy alternative to selling products. With my position, I get to see the success schools achieve and highlight parent groups through our School Shout-Outs! I love being a part of seeing schools raise more than they ever thought possible and have fun doing it!
My background with school parent groups or event style fundraisers
As a content developer and social media manager, I have worked with non-profit clients and educational organizations to communicate with their audiences, conduct market research, craft internal and external messaging, and take advantage of new develops in digital communications. I have experience writing grant proposals, press releases, donor letters, and have worked as both a student and professional to raise funds for educational and philanthropic groups.