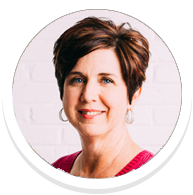 Personal Event Coach
Why I love Get Movin'
and my role in helping schools
I'm so excited to represent TGMC and help schools accomplish their fundraising goals. As a past Fun Run chairperson and customer, I found myself telling all my friends about TGMC and how teaming up with them helped us to double our fundraising goal. Now I get to share what I've learned with other schools, and coach them to have a successful event of their own.
My background with school parent groups or event style fundraisers
I have been highly involved in our elementary school PTA for the past 9 years. I have served as the treasurer for 5 years, planned and carried out many field days, and was the chairman of our fun run fundraiser for 3 years.