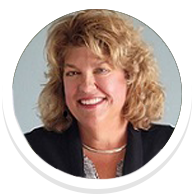 Why I love Get Movin'
and my role in helping schools
It is an amazing feeling to have taken the initiative to build a service that gives so much back to schools and helped change an industry. I believe all students and their schools should be the #1 beneficiaries of all our efforts at Get Movin' Fundraising. That's why I make sure we do everything we can to save on costs, all to provide huge profits for the betterment of a student's school experience. It's also important that we provide schools and parent groups a better, easier and more efficient way to reach their budget goals. This includes making sure they are getting the most out of their fundraiser, while promoting healthy living and providing a personalized safe experience to parents and students. It's very rewarding to see schools double and triple what they've raised in the past. It makes me proud to be a part of such a great cause since 2007, as we continually grow and help schools be so successful.
Wendy's background with school Parent Groups and Event Style Fundraisers
Wendy was a PTA President for her children's school and a volunteer for years in the early 2000's. As PTA President she brought the very first DIY Fun Run to the school and raised $28k in 2 weeks. It was a huge success at the time and prompted her devotion for engaging more into helping schools be successful. It was obvious that healthy donation based fundraisers were superseding any type of sales based fundraisers like junk food or unnecessary products. Parents jumped right on board with helping their child reach a donation goal while promoting physical activity. Through that experience Wendy learned so much about what she could personally do to help re-shape an industry and provide a new way for people to view school fundraising as positive for the future.