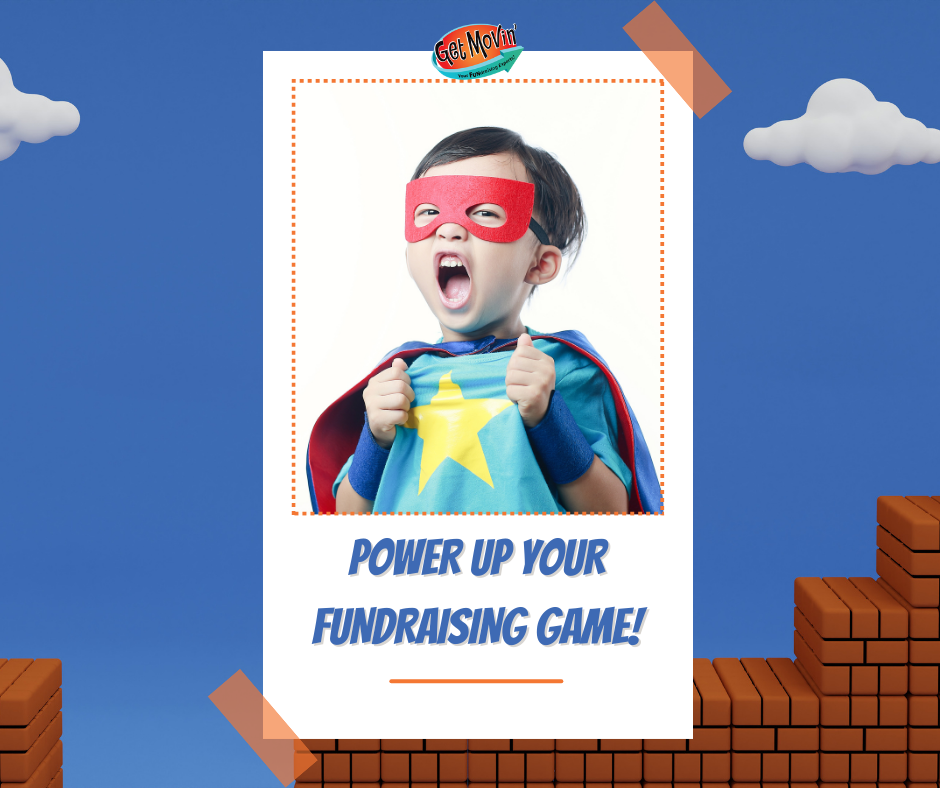 How to Plan a Mario-Themed School Fundraiser!
When it comes to school fundraising, creativity and engagement are key. One theme that's been taking schools by storm is Super Mario - inspired by the recent animated movie and leveraging the iconic world of the beloved video game series. Dive into some awesome examples of schools that have integrated the magic of Mario into their fundraising events with the help of Get Movin' Fundraising!
1. Totem Falls Elementary's Mario Power Walk:
For their 31st Annual Walk-A-Thon Fundraiser, they brought in a touch of Mario magic, aptly named "Way To Go Mario!" This event showcased how classic school events can be revitalized with a fresh, engaging theme.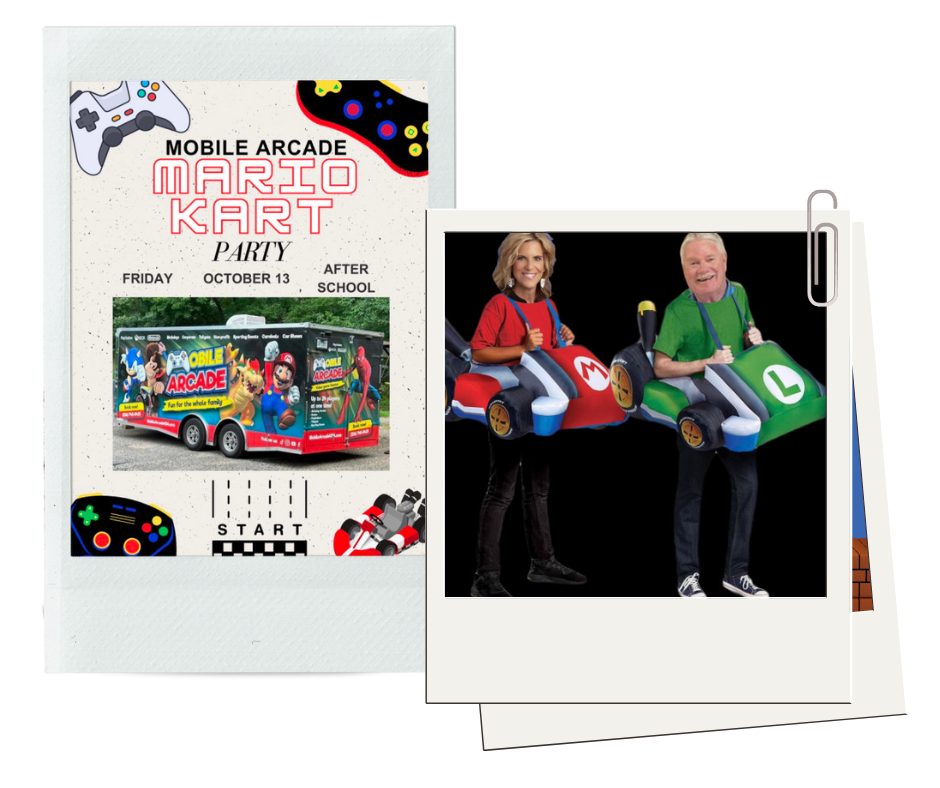 2. Friedberg Elementary's Falcon 500:
"Racing for the Future" is the slogan for Friedberg this year as they plan a Racing / Mario Kart themed fundraiser. Beyond the standard race, incentives amped up the engagement with a Mario Kart Racing Party. Notably, the principals are leading by example and donning Mario and Luigi racing gear throughout the day if the students reach $10,000!
3. St. John Vianney's Super Mario Turkey Trot:
Dividing students into teams named for iconic characters: Mario, Luigi, Princess Peach, and Princess Daisy, SJV is bringing competition and boosted donations to their event. Each week presents a new challenge as the teams compete to bring in the most donations. The grand finale is the annual SJV Turkey Trot! Plus, top donors have great themed rewards waiting: Nintendo Switch bundles, bedroom sets, and more are up for grabs, while the top-performing team has the honor of displaying the Super Mario Trophy in the SJV Library. Collecting all six Mario Charms also unlocks a special Super Mario Swag Bag for students!
4. Cornwall Elementary's CornWalk Adventure:
For their 3rd annual event with Get Movin', Cornwall is using a Super Mario theme. Their promotional kickoff is an awesome video (watch below). Students received Mario figurines for each $25 donation amount - and they aim to collect them all! The students didn't just meet their $25k goal; they surpassed it by raising over $27k. It's worth mentioning that this isn't Cornwall's first rodeo—they've previously won one of our grants for their fantastic kick-off video. Way to go, Cornwall!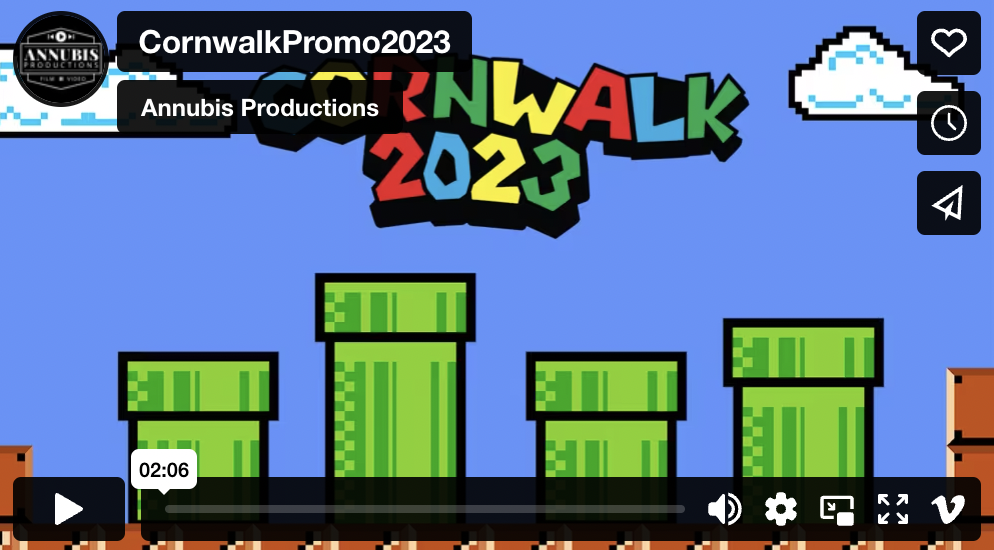 5. Sakamoto Elementary's Walk-A-Thon:
Capturing the essence of Mario, Sakamoto is telling students to "Let's-a Go!" and reach their donation goals! Incentives range from Super Mario Temporary Tattoos to Mario pop-up games. Their event is a masterclass in how affordable tangible rewards can drive participation and enthusiasm!
---
Level Up with Get Movin'!
Mario-themed fundraisers not only add a touch of nostalgic fun for parents, but also drive engagement through creative incentives for students. Schools partnering with Get Movin' Fundraising often discover the power of merging fun themes with innovative fundraising technology. Ready to embark on your own Mario-themed adventure? Let's-a Go with Get Movin'!

---

Tips for Hosting Your Own Mario-Themed School Fundraiser
Taking inspiration from our highlighted schools, here are some practical tips to power up your own Mario-themed school fundraiser:
1. Storyline Incorporation:
Use a storyline from one of the Mario games to guide your fundraising event. For example, you could set a "rescue the princess" quest, where each fundraising milestone gets the school closer to "saving" Princess Peach.
2. Interactive Game Booths:
Create mini-games based on the Mario universe, such as "Bowser's Castle Obstacle Course" or "Yoshi Egg Toss." This can add an element of fun and drive more participation.
3. Power-up Rewards:
In the Mario world, power-ups give characters special abilities. Design your incentives similarly. For example, for every milestone achieved, provide students with "power-ups" like extra recess time, no-homework passes, or even a special school event.
4. Dress-up Days:
Like Friedberg Elementary, encourage students (and staff) to dress up as their favorite Mario characters. This not only fosters a festive atmosphere but also builds community spirit.
5. Collaborate with Art Departments:
Utilize the talent within your school. Art classes can create Mario-themed backdrops and props, while music classes can perform Mario soundtracks during the event.
6. Digital Engagement:
Use platforms like TikTok, Instagram, or YouTube to share themed videos or challenges related to the fundraiser. Cornwall Elementary's themed video is a fantastic example of this.
7. Set Clear Goals with Mario Milestones:
Just as Cornwall Elementary used mini Mario-themed figurines for different donation amounts, set clear fundraising milestones and rewards. This provides students with tangible goals and ignites their motivation to participate.
8. Embrace the Competition:
Taking a tip from St. John Vianney, consider dividing students into teams or "houses" based on Mario characters. Friendly competition can drive momentum and participation throughout the fundraiser.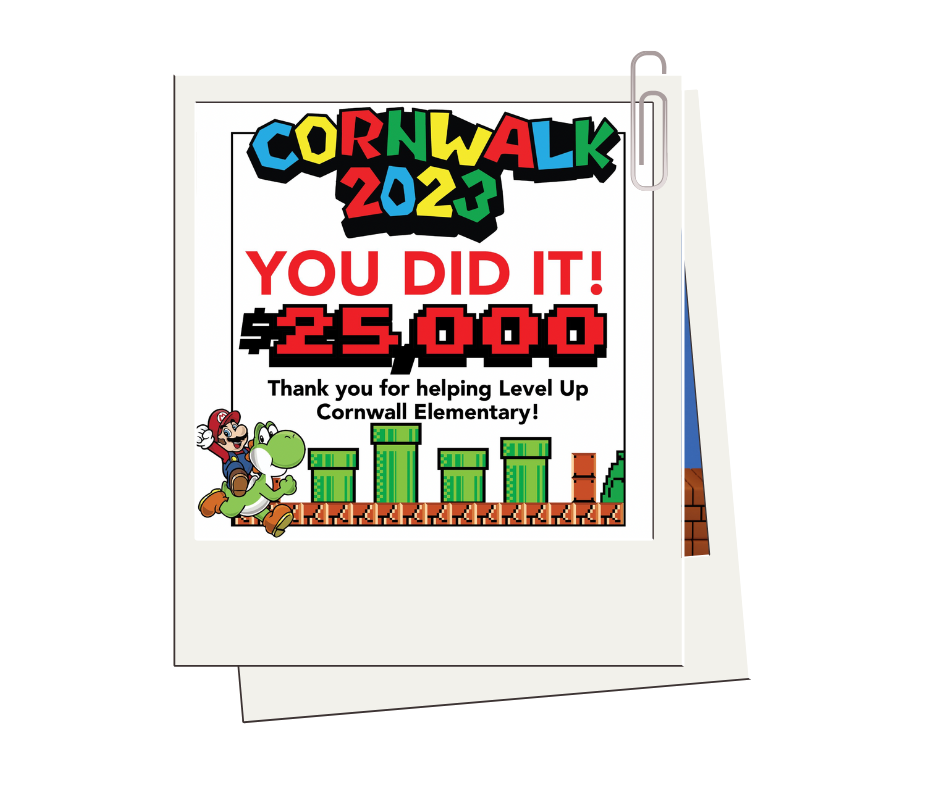 Maximizing Your Mario-Themed Fundraiser with Get Movin's FundHub
Remember, the success of a Mario-themed fundraiser is not just about creativity, but also about efficient management, tracking, and community engagement. While integrating Mario elements brings the fun, Get Movin's FundHub ensures the functionality:
Digital Dashboard: With FundHub, monitor your fundraiser's progress in real-time. Visualize your Mario milestones and see how close you are to "rescuing the princess" with the Activity Tracker or achieving your ultimate goal with individual student donation meters.
Easy Promotion: Spread the word about your event, share those exciting Mario-themed videos, and engage parents with FundHub's integrated communication tools.
Secure Donations: FundHub provides a secure online platform for parents and community members to support your school's fundraiser with ease, using any payment type they want!
Customizable Webpages: Customize your fundraiser's webpage with Mario-themed graphics, videos, and milestones, making it attractive and engaging for donors.
Engagement Analytics: Understand what's driving participation. Which classes or grades are most engaged? Use FundHub's analytics to adjust your strategy on-the-fly.
Reward Management: Organize and distribute your Mario-themed rewards seamlessly with FundHub's Incentive Tracker.
With the combined magic of Mario and the efficiency of Get Movin's FundHub, your school is not just set to embark on a fundraising adventure, but also ready for success! Ready to level up your fundraising game? Choose FundHub and make your Mario-themed event a memorable, profitable hit!
Share:
Share Category "Event Planning":

Share Category "Just For Fun":