If you're gearing up for your school's November event, like the beloved Turkey Trot or any other fundraiser, there's one date you won't want to miss—Giving Tuesday. Falling on the first Tuesday after Thanksgiving, Giving Tuesday has rapidly emerged as a global day of giving and presents a golden opportunity to maximize your school's fundraising efforts. In this post, we'll delve deep into leveraging Giving Tuesday with Serve-Athons and Kind-Athons and explain why keeping your donation period open through this day can be a game-changer.
Why Giving Tuesday Matters
Giving Tuesday, launched in 2012, has since become a monumental day for charitable giving, with billions raised online for countless organizations and causes worldwide. In 2021 alone, Giving Tuesday witnessed a staggering $2.7 billion in donations in the U.S., marking a 9% increase from the previous year.
Here's why it's crucial for your school:
Global Participation: Giving Tuesday is recognized globally, meaning donors everywhere are on the lookout for causes to support. With an online platform - you can collect donations from anywhere in the world and really take advantage of Giving Tuesday for your school.

Increased Visibility: With the social media buzz surrounding Giving Tuesday, your fundraising campaign has the chance to gain more visibility. Hashtags like #GivingTuesday can help your school event reach wider audiences.
Serve-Athons, Kind-Athons, and Giving Tuesday: A Winning Combination
Serve-Athons and Kind-Athons, where students participate in community service or acts of kindness, align perfectly with the ethos of Giving Tuesday. By combining the two, you position your school's fundraiser as more than just an ask—it becomes a movement of positive change, making it even more appealing for potential donors!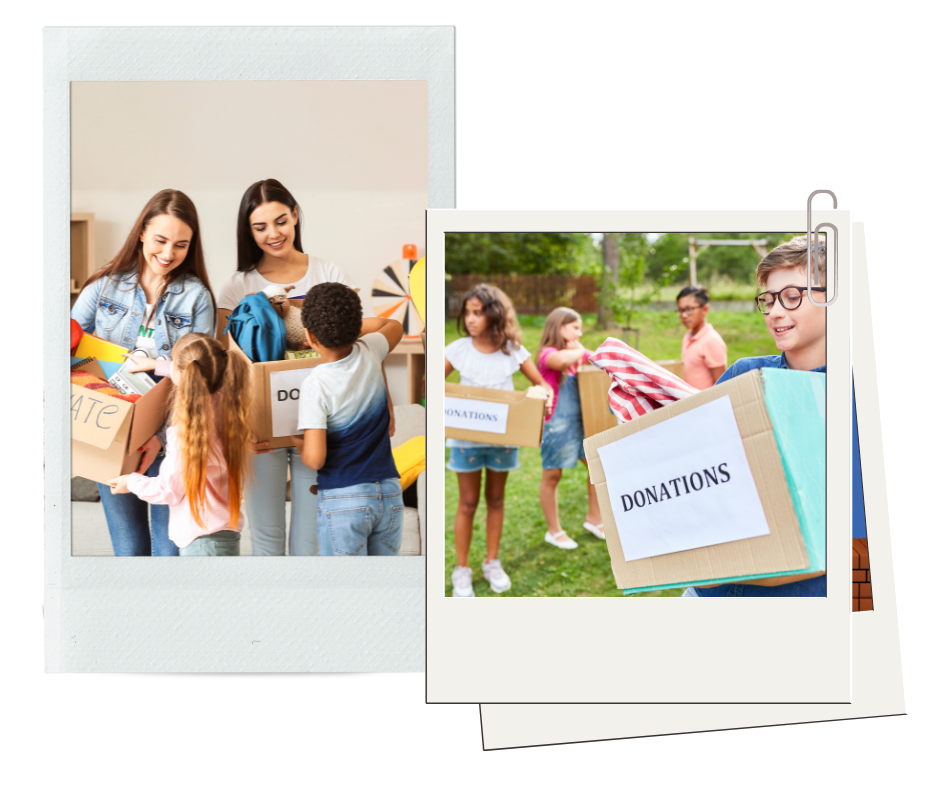 Serve-Athons: These involve students engaging in community service activities, such as neighborhood cleanups, volunteering at local shelters, or any community-focused task. They raise funds by getting sponsors for their service hours or completed tasks.
Kind-Athons: These focus on acts of kindness rather than service. Students might raise funds by performing kind acts during a day or spread throughout a week. Activities can range from writing appreciation letters to helping peers or community members.
Plan and Set Clear Goals:
Identify specific objectives for your fundraiser. How much do you hope to raise, and what community service or acts of kindness will students perform?

Organize Your Activities:
For Serve-Athons: Coordinate with local organizations or plan independent activities where students can serve. Ensure the activities are safe, achievable, and have a positive impact.
For Kind-Athons: Brainstorm a list of kind acts students can perform. Ensure they're feasible and genuinely beneficial to recipients.
Promote Your Event:
Utilize school newsletters, social media, and community boards to advertise your event. As Giving Tuesday approaches, ramp up your promotional efforts, highlighting how the event ties into the holiday of generosity.
Collect Donations:
Encourage students to seek out family, friends, and community members to sponsor their service acts or acts of kindness. Make the process easy by using FundHub!
The Power of Extended Donation Periods
While it may be tempting to close donations right after your October or November event, consider this: by extending your donation window to include Giving Tuesday, you give potential donors an extra, compelling reason to contribute. Many individuals and businesses earmark funds specifically for Giving Tuesday donations. By keeping your donation period open through this day, you're ensuring that you're not leaving potential donations on the table.
Most Turkey Trots are set on 11/17, the Friday before Thanksgiving. Typically, fundraising donation periods conclude a week after their main event. However, with Turkey Trots and other Fall Fundraisers, this end date would fall on the day after Thanksgiving. And here's something to consider: many schools take the entire week of Thanksgiving off. When schools are on break, many parents are also in "holiday mode," resulting in fewer donations.
Because of this, we advise schools to extend their donation window, particularly targeting the period after Thanksgiving, from Wed-Fri or 11/29-Dec 1. This approach allows for one last push for donations before wrapping up the fundraiser. Additionally, Giving Tuesday, which falls within this window, serves as an extra incentive to keep donations opens!
November is a month of gratitude, giving, and community. Tapping into the power of Giving Tuesday can provide a significant boost to your school's fundraising donations, especially when combined with meaningful events like Serve-Athons and Kind-Athons. Keep that donation window open, embrace the spirit of the season, and watch as your donation meter rises to the top!
Share:
Share Category "Event Planning":

Share Category "Fundraising":